Zum Sigismund
With our new budget lifestyle hotel, the 3rd accomodation of the Berau family has come along with modern rooms in a cool design based on the old operetta classics of Lake Wolfgang.
Only 800m from the Berau Bay, this stylish hotel is situated in a quiet location in the middle of the wonderful mountain landscape of the Salzkammergut. Absolute flexibility due to self-check-in. New, modern double rooms with bathroom, WC, Smart TV and free Wi-Fi. In the common area with terrace there are coffee and beverage vending machines - for everything else such as breakfast, restaurant and excursion tips the teams of Franzl and Berau are always available. All Berau services, as well as the use of the private beach are also included for Sigismund guests!
My big passion are new concepts. With the "Sigismund" I wanted to combine the retro Casanova Sigismund from "im weißen Rössl" with the new Salzkammergut spirit - a stylish, unconventional project for those who do not spend much time in the hotel but in nature, cafes and restaurants in the area. That's how I would like to spend my vacation in the Salzkammergut!
Matthias Hinterberger, Managing Director
Beim Neubau des Gebäudes haben wir unbehandelte heimische Hölzer und ein natürliches Dämmmaterial verwendet, denn Regionalität und Nachhaltigkeit ist uns ein großes Anliegen! Mehr Infos dazu findet Ihr hier!
Saisons

PEAK SEASON

PS

PS

1.7. - 31.8.
22.11 - 7.1.

MID SEASON

MS

MS

26.4. - 30.6.
1.9. - 6.10

LOW SEASON

LS

LS

8.1. - 25.4.
7.10. - 21.11.

PREISE 2022 - SIGISMUND

Rooms kiss & sleep

without breakfast (no dogs permitted)

Room without balcony

bathroom, toilet and TV

€ 77,00

€ 90,00

€ 67,00

€ 82,00

€ 67,00

€ 82,00

Extras

Breakfast at Seehotel or Das Franzl

additional price per person

€ 18,00

€ 18,00

€ 18,00
Specials @ Sigismund 2023
Seen-Sucht trifft Berg-Luft
Zusätzlich buchbar zu Eurer Zimmerreservierung!
Gutschein für eine Berg- und Talfahrt mit der Zwölferhorn Seilbahn
1x Mautgebühr Postalm
Wanderkarten der Region
Berau Aktiv Gutschein im Wert von 20€ (einlösbar für SUP/Kajak, Iglu-Sauna, Scooter, Fahrräder,….)
Ganzjährig buchbar!
Preise pro Person
€ 48,- p.P.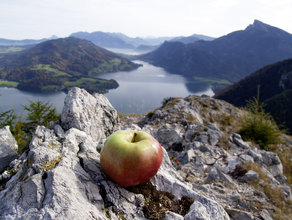 Time Out At The Lake
Bookable in addition to your room reservation!
1x Day Entry to the Wellness - Alm in St. Wolfgang
"Zaunerkipferl" and a coffee of your choice, at the famous Pastry Shop "Zauner" in Bad Ischl
"Greisslerbrettl" & 2 glasses Prosecco in the Pizzeria Hias
One postcard incl. shipping
Bookable all year round!
Price per person
€ 43,- p.P.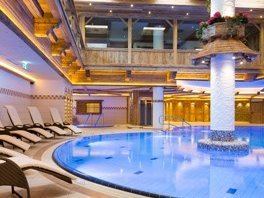 Adventpackage Sigismund
2 nights in a double room
Only bookable in advance for Advent 2022 (18.11.-18.12.22)
Rich breakfast buffet
1x Advent gift
Shuttle to the Advent market
1x restaurant visit Schmankerlstube or Pizzeria Hias with one dish and dessert

Wed. - Fri. & Fri. - Sun. DZ € 117,-
Wed. - Fri. & Fri. - Sun. EZ € 168,-
*Prices per person, excl. visitor's tax
from € 117,- p.P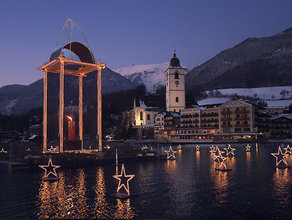 The Wolfgangsee with its amazing landscape is the ideal place for recovery and relaxation as well as spending an active and sportive holiday. Our lawns with jetty offer everything you need for a relaxing day at the beach. The gently sloping shore is also ideal for families with children.
Our tip: rent a kayak or stand-up paddle board directly at the bathing area and explore the beautiful shores of Wolfgangsee!
Wellness at Berau
New Berau sauna with infinity pool
Our brand-new spa with a view of the lake is a perfekt rtreat to find peace and calmness or to simply plan your next excursion in a quite surrounding. Maximal capacity 10 visitors per time slot.
Our sauna slot hours are 9 - 12 / 12 - 15 / 15 - 18 / 18 - 21
Price per person 22,- (3h)
Gym
Our fitness room with combi trainer, treadmill, cross and home trainer is available to all guests free of charge. With the smart card, you can always get in - comfortable without prior notification to additional sports pleasure.
Massage and beauty treatments by Jasmine Mükisch at
Tap here to finde your perfekt treatment to relax.
For more informations or an direkt appointement please contact Jasmine Mückisch +43 676 783 09 04!
Also worth a visit: the EurothermenResort Bad Ischl (12km)