Hias - Pizza und Mehr
... the 450 m2 lifestyle location in the berau! It's all about enjoyment, good mood, great taste and the best wood-oven pizzas far and wide!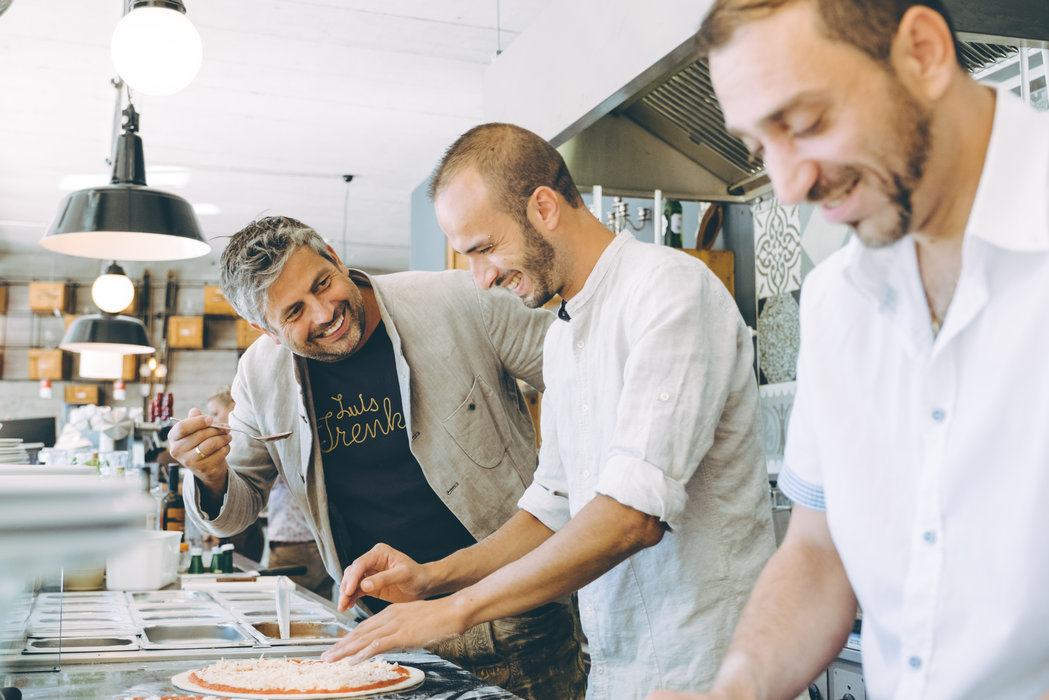 The heart of the pizzeria is the original Italian wood oven (and of course the people working on it) - because we place a high value on quality and an authentic ambience. We also offer a variety of pasta and salad creations, antipasti and a hearty breakfast buffet. Around the year exciting events take place in the Hias!
100% Real HandCraft! it's quite a Challenge to make the perfect pizza (especially how to throw them right)! That is why in the Hias real italian professionals are preparing your pizzas with a lot of fun at work.
Hias - Pizza und Mehr
April & May
WED -SUN 12 a.m. - 9 p.m.
June & September
daily 12 a.m. - 9:30 p.m.
July & August
daily 12 a.m. - 10 p.m.
Oktober - March
WED -SUN 12 a.m. - 9:30 p.m.
Book your table during opening houres: +43 6138 254342
You are also welcome to book our lifestyle location for your private party or corporate event. The new event hall is equipped with the latest lighting and sound technology, has a large window front, can accommodate about 100 people and is therefore an ideal location for your celebration, whether seminar, presentation, indoor and outdoor event, wedding or family celebration. We look forward to planning your individual event with you!
For your event you also have the bar area incl. Panoramic roof terrace (subject to availability) and the spacious lakefront outdoor area, for example. for breaks, workgroups etc. available. On the first floor we also have the rustic cozy restaurant Schmankerlstubn, with Kaminstüberl.
"HIAS" event location:
240m² with 120m² seminar room, separable from the bar area
Modern seminar, lighting and sound technology
south-facing panoramic glass front with sun terrace
Seating as desired
Large panoramic roof terrace with lake view